Community Profile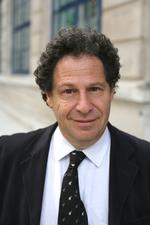 Saul Estrin
Professor of Management and Deputy Head of the Department (Strategy and Resources)
London School of Economics Saul is a Professor of Management and Deputy Head of the Department of Management at The London School of Economics and Political Science. His areas of research include labour economics, economic development and entrepreneurship. He is best known for his work on privatisation and foreign direct investment. He was formerly Adecco Professor of Business and Society at London Business School where he was also Deputy Dean (Faculty and Research) for six years and the Director of the Centre for New and Emerging Markets, which analyses private sector development and business opportunities in emerging markets, notably Brazil, China, India, Russia and Central and Eastern Europe.
Saul has published more than one hundred scholarly articles and books. His publications include the widely cited Privatisation in Central and Eastern Europe; Foreign Direct Investment into Transition Economies; and recently, Investment Strategies in Emerging Markets. He has also published numerous papers in scholarly journals including Quarterly Journal of Economics, European Economic Review, Journal of Public Economics, Journal of Industrial Economics and Journal of Comparative Economics. He also writes for policy journals such as Economic Policy and Business Strategy Review, of which he was for some years editor.
Saul has considerable practitioner experience. He is currently on the Board of Barings Emerging Markets and has been a consultant to the World Bank, European Union and OECD, DfID and NERA. He has taught executive programmes for a large number of major companies including BA, BT, Lloyds TSB, Marks and Spencer, PWC, Vauxhall, Powergen, Deutsche Bank, ING Barings, Swedbank and ABN-AMRO Bank.
Areas of Interest
- Business opportunities in emerging markets
- Privatisation
- Transition economics and economic development
- Private sector development
- Foreign direct investment into transition economies
- Investment strategies in emerging markets
- Privatisation in central and eastern Europe
- Labour and industrial economics
- Competition and foreign direct investment