Community Profile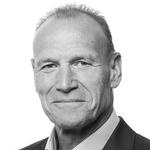 Bernie Waldron
Board Mentor
Criticaleye
Bernie is an international leader and experienced mentor with 10 years of non-executive board experience and 25 years of executive and management experience, spanning private equity, UK Plc and global blue-chip corporates.

He was recently Non-executive Chair of a number of companies. These include Questionmark, an assessment management software business backed by FPE Capital, and Ridgewell, an IT-managed services provider backed by Inflexion Private Equity. He is currently Non-executive Chair of Edgescan, a cybersecurity software business backed by the Business Growth Fund, and CPOMS Systems, a leading provider of SaaS solutions to UK and international schools, which is backed by ECI Partners. He has sat on the Board of more than 10 growth companies over the past decade.

During his executive career, Bernie worked in Copenhagen as Executive Chair of the Maersk Data Group, which had a group of 4,000 employees across 30 companies.

Prior to that, he ran IBM's Industrial Sector division for Europe, Middle East and Africa. In the late 1990s, at the height of the tech stock boom, Bernie was Director of Corporate Strategy based at IBM's global New York headquarters.

Bernie has an MA in Mathematics from Churchill College, Cambridge. He is enthusiastically involved in most sports, where possible as a participant but increasingly as a spectator, and is a fan of cryptic crosswords and quizzes. He is married with three sons in their early 20s.