Community Profile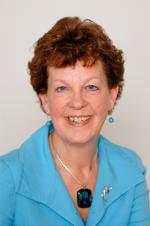 Jane Furniss
Board Mentor
Criticaleye
Having served as CEO of the Independent Police Complaints Commission (IPCC), Jane is now in her Non-executive career. She became a Non-executive Director of the National Crime Agency (NCA) in December 2013, where she also sits on the Audit and Risk Committee and leads the senior appointments panel. Jane is also a Trustee of Cumberland Lodge, a charitable foundation and an educational centre and residential conference venue. In September 2017, Jane was appointed as a Commissioner of the Judicial Appointments Commission, an independent commission that selects candidates for judicial office in courts and tribunals in England and Wales.

As a Criticaleye Board Mentor, Jane is often called on to provide mentoring support and advice to those seeking senior executive roles in the public and charitable sectors.

Previously, Jane was Deputy Chair of the homelessness charity Crisis. As a Trustee she assisted in the extension of its services beyond London to several other cities across the UK. She also served as a Board Member of the Legal Complaints Service, and was a Member of the Audit and Risk Committee and Chaired the Remuneration Committee. She was Senior Independent Director of the Solicitors Regulation Authority from 2012 to 2018 Chaired its Equality and Diversity Committee.

Jane was Chief Executive of the Independent Police Complaints Commission (IPCC) from 2006 to 2013. She transformed the way the IPCC responded as an emergency service across England and Wales, and led the development of a programme which saw a reduction in deaths in police custody and other very serious incidents.

Jane is married and enjoys travelling the world, viewing art, listening to music and keeps fit by running. She was appointed CBE in the Queen's Birthday Honours List 2012.