Community Profile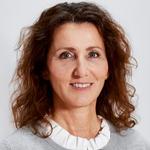 Andrea Gisle Joosen
Board Mentor
Criticaleye
Andrea was appointed Chair of the Board of Directors at Acast AB in June 2018, headquartered in Sweden. Acast is the world's largest global podcast marketplace and has expanded rapidly over recent years.
Andrea is also Non-executive Director on the Board of ICA Gruppen, the second largest retail company in the Nordics; Dixons Carphone plc, the FTSE 250 electrical and telecommunications retailer and services company; James Hardie Industries plc, the global building materials company; and BillerudKorsnäs, a leading provider of packaging materials and solutions.
She is also a Non-executive Director on the boards of fast-growth logistics company Logent, and Nordic SME financing leader, Qred. Her former roles include Chair of Teknikmagasinet AB and Non-executive Director of Lighthouse Group, Phoodster and Mr. Green & Co.
During her executive career, Andrea was Chief Executive of Boxer TV Access AB, a brand owned by Tele2 AB, providing pay television channels on the digital terrestrial television network in Sweden. Prior to this, Andrea was Managing Director of Nordics for Panasonic, Chantelle Group and Twentieth Century Fox. Her early career involved several senior marketing roles with Procter & Gamble and Johnson & Johnson.