Community Profile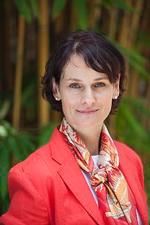 Claudia Zeisberger
Senior Affiliate Professor of Entrepreneurship, Decision Sciences, and Family Enterprise; Academic Director GPEI
INSEAD
Claudia is an INSEAD Senior Affiliate Professor of Entrepreneurship, Decision Sciences, and Family Enterprise and Academic Director of INSEAD's Global Private Equity Initiative (GPEI), one of INSEAD's centres of excellence.
She initiated the launch of GPEI to focus INSEAD's existing achievements in this area, increase its visibility and cater to specific industry needs in research and education. Claudia is a Founding Adviser of the editorial board of
The International Review of Private Equity
.
At INSEAD, she teaches in the MBA and EMBA programme as well as in multiple Executive Education programmes both in Singapore and at INSEAD's home campus of Fontainebleau, France. She has been nominated repeatedly for the Best Teaching Award in her PE elective and received in 2009 & 2010 the "Dean's Commendation for Excellence in MBA Teaching".
Throughout her 16 years in Asia, she has worked with clients in China, Hong Kong, Malaysia, Thailand, Taiwan & the Middle East in the areas of Integrated Risk Management, Structured Products, Private Wealth Management & Portfolio Construction.
She continues to advise selected financial institutions, family offices and regulators from Asia & the Middle East, focusing on Market Dynamics, Risk Management and Alternative Investment related issues.
Claudia has lived and worked in more than ten countries and continues to teach throughout Asia.
She brings to her teaching solid insights into the best practices of the global financial markets through her time in Derivatives trading, structuring and institutional sales, working for international financial institutions (Deutsche Bank, Berisford Capital Markets Group (BCMG) and Dresdner Bank) in New York, London, Frankfurt, Tokyo & Singapore.
She is a founding committee member of the Financial Women's Association (FWA) in Singapore.
Her hobbies include martial arts and she is a passionate Polo Player.
Areas of Interest
- Private Equity – GP/ LP relationships
- PE in Emerging Markets
- The intricacies of Corporate Turnaround and Restructuring situations
- Financial market dynamics, in particular the Interplay of volatility, correlation & the behaviour of crowds
- Alternative investments, focusing on Private Equity & Hedge Funds in Asia
- Trading simulation & Game theory
- Risk Management with a focus on extreme market movements & liquidity