Community Profile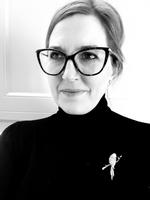 Jamie Wilson
Managing Director, Group Services
Criticaleye
Jamie is responsible for all aspects of the Criticaleye brand, marketing communications, digital, event management, HR and Finance. As well as sitting on the Criticaleye Board of Directors, she chairs panels on high-performing executive teams in both the UK and Asia and previously, Criticaleye's Diversity in Business events.
Jamie originally joined Criticaleye as Marketing & Innovations Director in 2007. Prior to this, she served as Marketing Director across a diverse group of commonly owned companies in the USA, including publishing, specialty auction houses, direct to consumer and wholesale sales, art, collectibles and a museum.
As a member of the executive team, she was involved in strategic decision-making and long-term business planning, working actively with the management of various operating entities to build market recognition for each of the units.
Jamie holds degrees in Marketing and Psychology from the University of Wisconsin and an MBA with an emphasis on International Business earned from Loyola University in Maryland.