Community Profile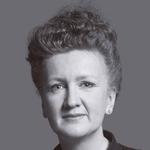 Samantha Barber
Board Mentor
Criticaleye
Samantha specialises in ESG leadership in the boardroom. She brings a unique mindset to effective Board leadership, shaped by an education and career in the UK and Europe. She brings a sharp focus to corporate strategy, sustainability, non-financial risk, governance, culture and people. She ensures an effective culture of strong governance underpins strategic discussions and complex decision-making in the boardroom. Samantha is an integrator of ideas, culture, strategy and perspectives.
Since 2008, Samantha has been a Non-executive Director with the global, No.1 renewable energy company Iberdrola, headquartered in Madrid. As Chair of the Board Committee, with responsibility for ESG, compliance, and non-financial risk for over eight years, she has helped drive and shape Iberdrola's international leading role as a purpose-led sustainable energy company.
Samantha joined the Board of Scottish Water in 2017 and is Chair of its Remuneration Committee. She is also Chair of the critically acclaimed string orchestra the Scottish Ensemble, and has guided the company through a period of significant transformation in programming and offering to audiences in the UK and internationally. In 2021, she was appointed to the Board of Directors at The James Hutton Institute, an interdisciplinary scientific research institute in Scotland, focused on crops, soils and land use and environmental research. Samantha is also a member of the Advisory Board for the MSc in Management at Imperial College, and previously served as Vice-Chair of the business-led 2020 leadership group on Climate Change in Scotland for six years.
Earlier in her career, Samantha spent nearly four years as a Policy Advisor on the Economic and Monetary Affairs Committee in the European Parliament and nine years as CEO of Scottish Business in the Community. She took up her first NED position in 2000 on the Board of a youth employability charity, was appointed to the Advisory Board of Scottish Power in 2007 and has held a range of pro-bono Board positions over the last 20 years.
As a trusted Board Advisor, she brings insight to leaders in smaller businesses grappling with creating an effective, high-performing Board structure. She brings an ability to not over complicate governance for smaller companies, ensuring that company leaders are equipped both collectively and individually, to ensure Board meetings are purposeful, effective and deliver for the business.
Samantha has been recognised as a business leader since her early 30's when she was listed as one of the top 100 influential women in Scottish business in 2003, including finalist and runner-up in the IoD Scotland NED of the Year award in 2012. She was also listed as one of the 'Top 100 Women to Watch' in the FTSE list, compiled with Cranfield University, in 2013 and 2014. She is also a member of the GlobalScot Network and the Global Board Women Network.
Samantha is a fluent French and Spanish speaker, having worked and studied in France, Spain and Brussels. She qualified in Applied Foreign Languages and European Politics, spent three years at Universities in France and gained a post-graduate degree in EC Law from the University of Nancy. Samantha was also selected in June 2018 to participate on the 'Leading from the Chair' programme at Insead in France, joining other experienced International Chairs.