Community Profile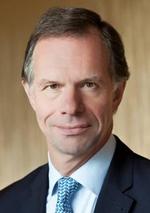 Mark Spelman
Board Mentor
Criticaleye
Mark has more than 20 years' experience at Board level and is currently working at the World Economic Forum (WEF) on the Digital Economy and New Value Creation global challenge, examining issues of responsible digital transformation, digital identity, and new digital business models.

Mark's Board roles cover business, sport and the charity sectors. In addition to his work at WEF, he sits on the Advisory Board of Sutherland, a US-based customer engagement company; he is a Council member of Chatham House, sitting on its finance and digital committees; and is Chair of Leap, a charity specialising in helping young people understand the causes and consequences of conflict.

Mark was a Non-executive Director at the Future Cities Catapult, a global centre of excellence on city innovation, backed by the UK Government and large corporations, where he chaired its Remuneration Committee. In his former executive career, he was Global Managing Director and Global Head of Strategy at Accenture, where his diverse international experience covered: international growth strategies; talent management; digital technology; innovation; and new business models. Mark also ran Accenture's global macro-economic and political think-tank, the Accenture Institute for High Performance.

In sports, Mark was a NED at Harlequins RUFC, where he chaired the growth committee. He is a former NED at Sports England where he sat on its Project Finance and Market Insights committees – the latter providing analysis of the shifting patterns of sport participation.

Mark has extensive international experience; he was a former Chair of the Brussels-based AmCham's (American Chamber of Commerce) Executive Council, which is proactively consulted by the EU Commission, EU member states and MEPs for its advice on EU-US economic relations, and has recently finished a role as Chair of an EU-China expert group studying the future of the digital economy.

Mark has an MA in Economics from Cambridge, an MBA from INSEAD and in the summer can be found representing Kent County Cricket Seniors.