Community Profile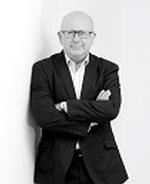 Andrew Moore
Former Chief Commercial Officer
Wilko Retail Limited
Andrew was appointed Chief Commerical Officer of Wilko Retail Ltd in November 2018, leaving in February 2020. He is a board-level retailer with extensive experience in clothing, general merchandise and food. From 2010-17, he was an Executive Board Director at Asda, and latterly held the role of SVP and CMO. He also holds non-exec positions with a small drinks company, a county cricket club as well as various business advisory roles and a Trustee position with a cancer charity.
During his time with Asda, Andrew held a range of Board positions including being Chair of IPL, Walmart's Fresh Food processing subsidiary, and Deputy Chair of George Turkey, Walmart's clothing sourcing business. He was also a member of two of Asda's Board Committees (Capital Expenditure and Property). As CMO, Andrew lead a change programme that overhauled management structures, business processes and sourcing methodologies to improve efficiencies and lower costs. He prioritised digital to drive fast growth in food and clothing sales online, and managed a supply base of over 4,000 branded and own brand suppliers. Prior to this, Andrew was the CMO for George and general merchandise at Asda and before that Managing Director of George Clothing. He lead the development of George to become the UK's second largest clothing brand by volume, and launched George International with standalone clothing shops in overseas locations.
His early career was spent at Marks & Spencer, where he held a number of senior positions within the buying groups. In 2000, Andrew was given the opportunity of working closely with George Davis for two years on the development and launch of Per Una. In 2004, he was promoted to Director of General Merchandise Planning for Marks & Spencer. After over 25 years with Marks & Spencer, Andrew took early retirement in 2007 and quickly realised he wasn't cut out for gardening. He therefore set up his own retail consultancy, moved to Cape Town and spent a year working with the Board of Woolworths, South Africa. In 2008, Andrew moved back to the UK and joined George Clothing at Asda.
Andrew lives in Cambridgeshire, he is married with two grown up children and his interests include modern and vintage cars and wine (although, not at the same time!), interior design and mid-20th century furniture, cricket and rugby, and the period of Watergate and President Nixon.