Community Profile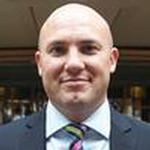 Andrew Minton
Managing Director
Criticaleye
Andrew is one of Criticaleye's founders and has overall responsibility for building and safeguarding the relationships with our Advisory Members and Retreat Partners, ensuring mutual value in the relationship they have with Criticaleye Members.
He is an expert in relationship marketing and has been instrumental in the development of Criticaleye's Advisory Practice. He believes that, for any professional services firm to be a success, it must invest in the power of relationships beyond the functional dealings with its traditional buyers.
Before founding Criticaleye, Andrew worked to establish executive boards and management teams across EMEA on behalf of his clients, as well as to advise on competitive intelligence and market entry strategies across Europe, Latin America and Asia Pacific.
During his career, Andrew has been instrumental in three successful start-ups in executive search, strategy and executive development.